TGIF! It's finally Friday and you are so ready to weekend. But wait! Check out the below tips to ensure you don't fall victim to the dreaded Sunday Blues when Sunday rolls around.
Set yourself up for success on Friday afternoon
This is one of the BEST tips I have recently come across. Fridays tend to be the day at the office that you just want to finish your work and run out the doors yelling FREEDOM! But if you spend 15-30 minutes on Friday preparing yourself for Monday, you will not only banish some of the Sunday blues, but feel more productive and energetic on Monday morning (double win!). Make sure that your calendar for Monday and the week ahead is up to do, write out your to-do-list of things to accomplish on Monday on Friday, tidy up your desk and papers so that you come back to a clean slate, and do pretty much whatever you can to make your Monday morning a little bit easier. You might even feel motivated to check one or two things off your Monday to-do list on Friday to really get a jump-start on the week. Knowing exactly what you have in store for you on Monday morning
Having a to-do list or planner to keep you organized can be clutch too! Check out some fun ones below (all from Target, my absolute favorite place for pretty much anything and everything you want need!
Spend $35 Get Free Shipping On Select Items at Target.com
How cute is this hello planner! Perfect to throw in your bag to keep you organized and smiling.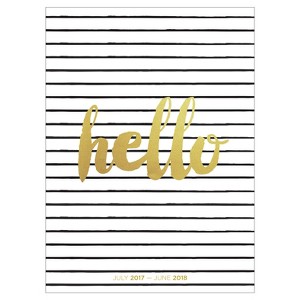 Love the inspirational quote on this one. Perfect for surrounding yourself with positive affirmations (read more about that idea here!)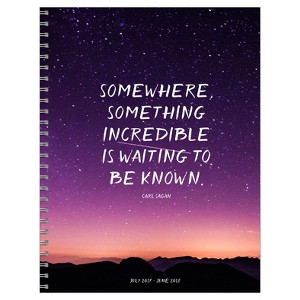 Create a Sunday tradition
There's a reason why Sunday dinner is a tradition in so many cultures and households. Sunday dinner gives Sunday some personality of its own! What better than to look forward to a large, home-cooked meal, surround by friends and family to end the weekend and start a new week. Plus! You can cook once on Sunday and enjoy leftovers for the rest of the week.
Sunday dinner not a tradition in your household or not one you wish to start? No worries! Create a Sunday tradition of your very own. Maybe your Sunday includes church in the morning and a big family brunch afterwards. Maybe you use the time  to play board games as a family or with good friends. No matter what your tradition, Sunday is a great time to spend relaxing and bonding with family and friends.
Embrace the day of rest
Sunday for me is the definition of the day of rest. Netflix & the couch, catching a matinee at the movies, lounging in Central Park, or treating myself to a massage are the ideal ways for me to spend a Sunday. I don't like to make big plans for my Sunday and love it even more when I get to spend the entire day in my pajamas or cozy sweats. Have you heard of the Danish happiness trend of Hygge? Sunday is ALL about that for me. Plus, enjoying a full day of leisure makes me ready too tackle my Monday as I feel relaxed, recharged, and well-rested.
If you're looking for some pick-me-ups to make you a little bit happier, check out my list of 21 little ways you can be a little happier.
You can also use your day of rest to catch up on some reading. Here is a list of some of my recommendations (the first one is about a blogger!!)
Do the hard stuff on Saturday (or Friday evening)
In order to fully embrace a Sunday tradition and the day of rest, make sure you tackle all of the difficult chores or tasks you have planned for the weekend on Saturday (or even Friday evening if you're up to it). I have recently embraced this by switching my weekly grocery shopping day from Sunday mornings to Friday evenings or Saturday mornings. While I am one of the rare few that LOVE going to the grocery store, getting this out of the way on Friday or early Saturday frees up my weekend for some more fun things.
Target can be a great one-stop shop to tackle so many of your chores. Where else can you get cute clothes, groceries, make-up, and housewares at the same time. Just be sure to set a budget coming in (check out these 5 easy ways to save!)
Stick to your bedtime routine
Just in case you fell off your bedtime routine, here is you friendly reminder to get back into it! Following a bedtime routine is important, even on the weekends, so be sure you are sticking to your plan.  I used to spend the weekends sleeping in extremely late after spending time out late. Now, I  much prefer going to bed at a reasonable hour and waking up close to my wake up time during the work week. I find it easier to keep this routine and it keeps me from feeling tired and burnt out. Keeping this schedule allows me to wake up without setting an alarm (which feels like a huge treat!), but knowing that I won't waste the entire day sleeping.
For me, summer weekends are especially tough to bounce back from, so make sure you share or save these tips to make the most of your weekends this summer (and all year round) and avoid feeling sad come Sunday. If you are planning a vacation or long weekend away, allow yourself some time when you get back to settle into your normal routine.  This might mean taking an extra recovery day at the end of a vacation,  or scheduling yourself to come back a few hours earlier than you really need to.  While some people like to cram in every last second of fun, I prefer to have a few hours to re-adjust to my normal schedule. This makes the return feel like less of a burden and more scheduled (avoiding the dreaded Sunday blues!)
Do you have any tips for beating the Sunday blues?
xoxo
Alexandra